SE SEÑALA QUE EL DOLAR DE LOS EEUU ESTA DEBIL
Y QUE EN ESTA ERA TRUMP YA PARECE SER UNA MONEDA QUE NO ES SEGURA 
I

Por:Dennis Falvy  

Los acuerdos de Bretton Woods;  son las resoluciones de la conferencia monetaria y financiera de las Naciones Unidas, realizada en el complejo hotelero de Bretton Woods, (Nueva Hampshire, Estados Unidos), entre el 1 y el 22 de julio de 1944  En el Hotel Mount Washington.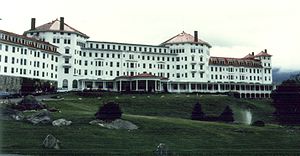 Allí fue donde se establecieron las reglas para las relaciones comerciales y financieras entre los países más industrializados del mundo. Bretton Woods trató de poner fin al proteccionismo del período 1914-1945, que se inicia en 1914 con la Primera Guerra Mundial. Se consideraba que para llegar a la paz tenía que existir una política librecambista, donde se establecerían las relaciones con el exterior.
En los acuerdos también se decidió la creación del Banco Mundial y el Fondo Monetario Internacional, usando el dólar como moneda de referencia internacional, fijándole un precio de US$ 35 la onza troy  de oro, amparados en las reservas de Fort Knox. Dichas organizaciones, el FMI y el Banco Mundial,  este último como fue diseñado en aquel entonces,  empezaron a funcionar en 1946.
Lo más notable de esa reunión ,que se llevo a cabo a pocos días del denominado Dia D, el 6 de Junio, con el desembarco a las costas de Normandía, fue sin duda la "Supremacía del Dólar" lo  que liquidó las esperanzas que tenía John Maynard Keynes de la delegación británica,  de convencer al país más poderoso del planeta en adoptar una canasta de monedas que el denominaba Bancor.Al menos difirió allí la liquidación del BIS que había ordenado el presidente Roosevelt.  
A partir de allí la historia del dólar ha sido controversial, con la creación de la moneda del FMI, los Derechos especiales de Giro,  los ataques de Charles de Gaulle con su famoso " snake"; así como el acuerdo más importante de la historia que Nixon proclamara al salir del Smithsonian de Washington DC y que a los pocos meses tuvo que declarar la flotación de la moneda y el desconocimiento de la paridad de US$ 35 la onza troy asegurada en el año 1944. Luego vino la creación del Euro y asimismo el tema de la FED con su política de "Dinero Fácil". Es decir una larga historia con sus más y sus menos.
Este artículo , en su idioma orginal, postula que en esta era de Donald Trump, el dólar ya no es una moneda en que se pueda confiar. Esto a la luz que la FED está incumpliendo su anunciada suba de la tasa de interés para el presente año  y se presta a vender gran parte de sus bono comprados con su Qo, en un proceso que se conoce como Thightening.
IN THE AGE OF TRUMP, THE DOLLAR NO LONGER SEEMS A SURE THING
BY PETER S. GOODMAN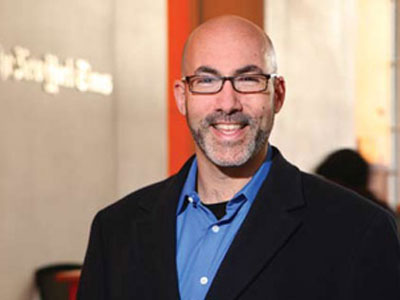 Peter S. Goodman is the European economics correspondent for The New York Times, based in London. He was previously a national economic correspondent, based in New York, where he played a leading role in award-winning coverage of the Great Recession.
In a decade at The Washington Post, he spent six years in Shanghai as an Asian economic correspondent, and also covered telecom from Washington during the dot-com bubble of the late 1990s. As the executive business and global news editor at the Huffington Post, he oversaw a significant expansion into investigative and international reporting. He also served as editor in chief of the International Business Times in New York. 

Goodman has reported from more than two dozen countries, including stints in Iraq, Cambodia, Sudan, Myanmar, Mexico and India. He is the author of "Past Due: The End of Easy Money and the Renewal of the American Economy," published by Times Books in 2009. He graduated from Reed College and completed a master's in Vietnamese history from the University of California, Berkeley.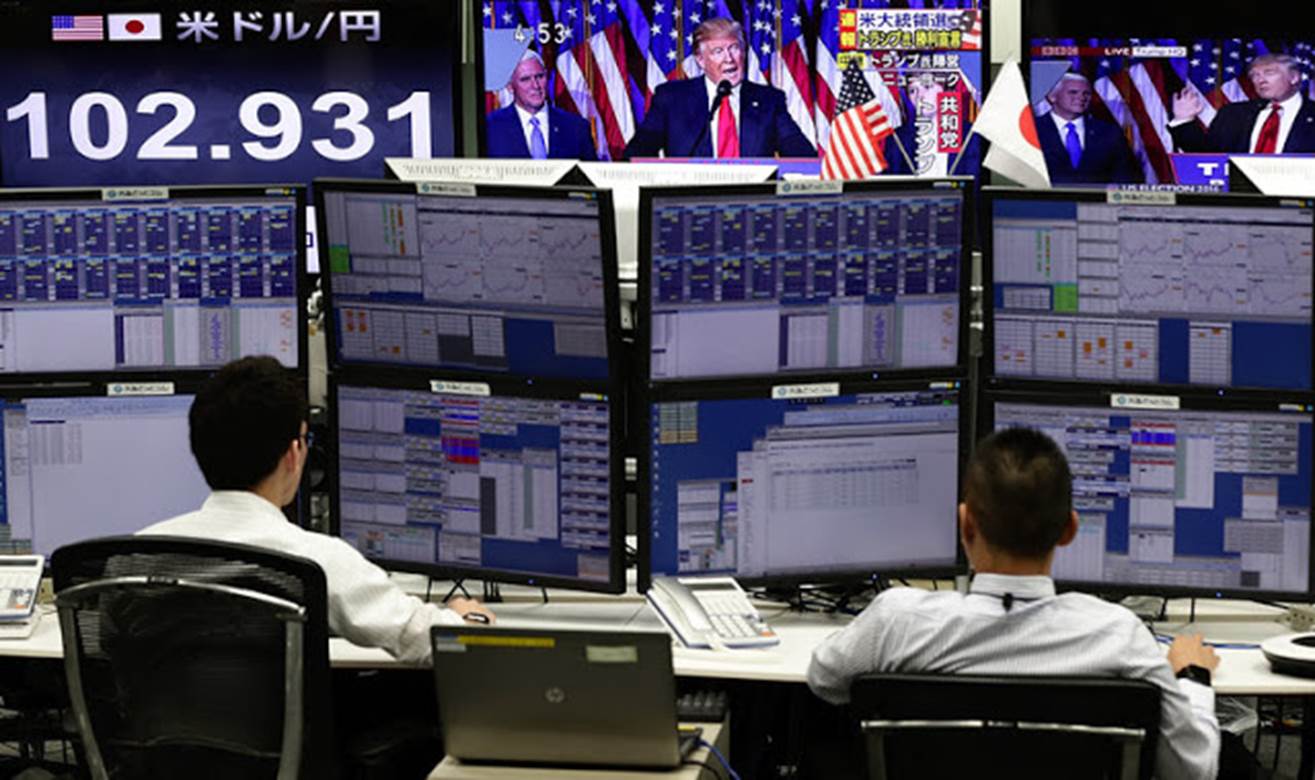 Employees at a foreign exchange trading company in Tokyo watch Donald Trump give his presidential victory speech on Nov. 9, 2016. Since early January, the dollar has lost more than 6 percent compared with the Japanese yen. Credit Yuya Shino/Getty Images
LONDON — It is the closest thing to a certainty in the global economy. When trouble flares and anxiety mounts, people who manage money traditionally entrust it to a seemingly indomitable refuge, the American dollar.
Yet on Wednesday, in the hours after President's Trump's threat to unleash "fire and fury" on North Korea if it continued to menace the United States, global investors sold the dollar. The same dynamic played out in June, as Saudi Arabia and other Arab nations imposed an embargo on Qatar, delivering a fraught crisis to the oil-rich Persian Gulf. And the dollar dipped in July after President Vladimir V. Putin of Russia expelled 755 American diplomats, ratcheting up tensions between the two nuclear powers.
Since the beginning of the year, the dollar has surrendered nearly 8 percent against a basket of major currencies.
The dollar remains the dominant instrument for global trade, a role it is unlikely to surrender anytime soon. Yet those who trade in currencies see tentative signs that the dollar may be losing some status as markets grapple with the unorthodox actions of the man leading the nation printing the money.
Donald J. Trump's presidency has been so full of departures from the norms of international relations that uncertainty has seeped into the calculation of America's plans. That has subjected the dollar to additional skepticism, enhancing the fundamental factors pulling it down, from worries about the strength of the American economy to improved fortunes in Europe and Asia.
The dollar has in some sense become an international medium of expression about the American political environment. Its value offers a gauge of sentiment for Mr. Trump's prospects in achieving his economic goals, as well as worries about his potentially impulsive declarations.
"At the margin, investors may be a little more cautious in treating the dollar as safe haven," said Jeremy Cook, chief economist at World First, a London-based company that handles foreign exchange transactions. "Certainly, the sentiment toward the viability of the Trump administration has not helped. There's the risk that at 3 a.m., Trump tweets something and the dollar gets hit."
Before Mr. Trump was even sworn in, many investors were buying into the so-called Trump trade, a bet that the new president's plans for tax cuts, deregulation and a hefty dose of infrastructure spending would spur economic growth. This formulation has earned favor in the stock market. During the Trump administration, American shares have reached new highs, propelled by strong corporate profits and executives exuding optimism.
Yet the Trump trade was also a wager that the dollar would climb as investment flooded into the United States to exploit fresh growth opportunities.
Those expectations have been overwhelmed by the turbulence of the Trump presidency. Senior government officials have been hired and fired at the pace of a reality television show. Myriad disclosures have intensified questions about whether Mr. Trump's coterie colluded with Russia to influence the American election. Big parts of his agenda have stalled.
All the while, Mr. Trump has unleashed his signature Twitter rants, sometimes undercutting the positions of his cabinet members and sowing confusion. In the estimation of many economists, the dollar's fall reflects an assumption that his administration will be hard-pressed to deliver on key goals.
"The potential for serious investment and tax reform and economic growth in the United States is unlikely to be realized," said Ian Goldin, a former World Bank vice president and now professor of globalization and development at the University of Oxford. "There's just a mood that gets amplified every time we have a disaster in the White House, or a new tweet."
Currency values are both volatile and relative. The dollar's worth must be understood as a reflection of contrasting economic prospects in the United States and other lands.
Mr. Trump's pro-growth initiatives have been sidelined just as the Federal Reserve has lifted interest rates, constraining American expansion. At the same time, Europe — long a morose topic in the global economic conversation — has shown encouraging signs of vigor.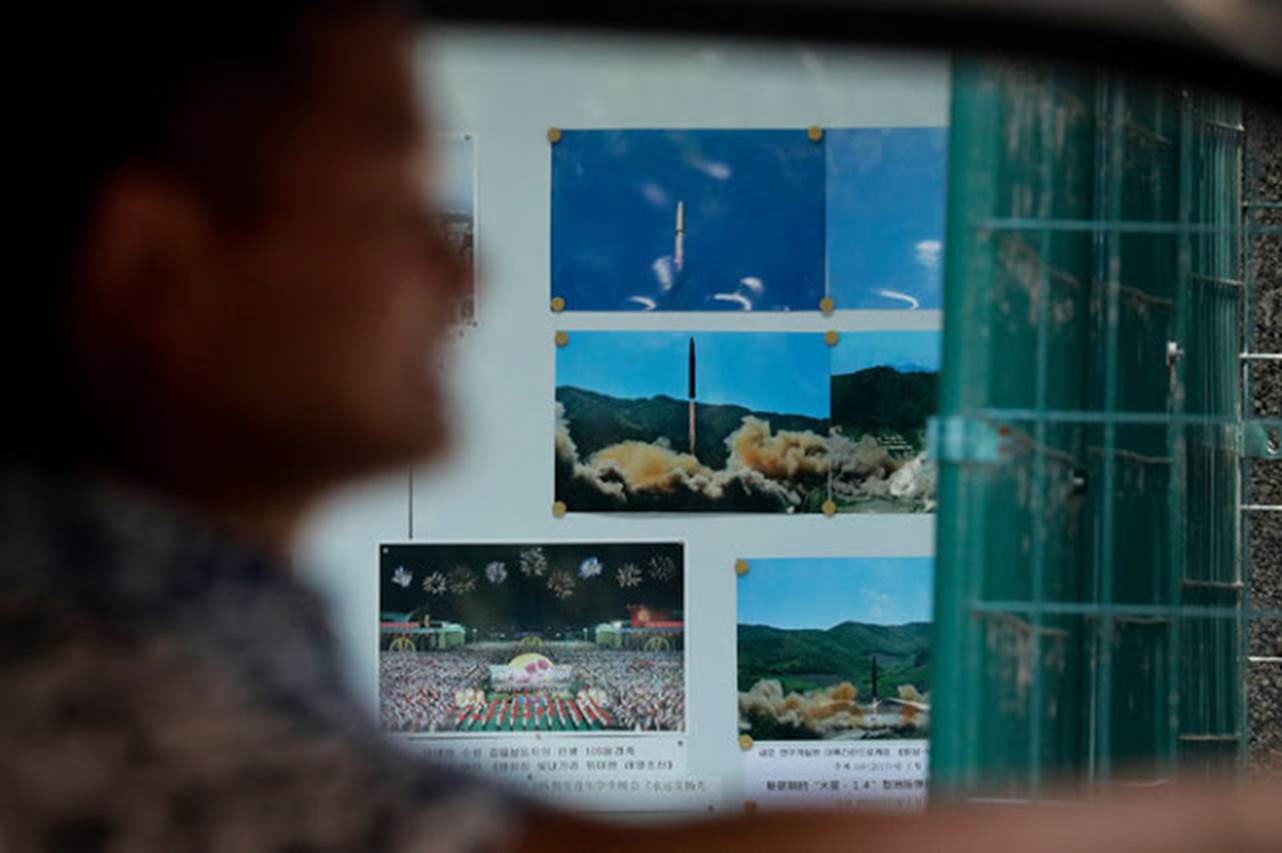 The dollar dropped after North Korea test-fired a missile potentially capable of reaching major American cities. Credit Andy Wong/Associated Press
Spain has seen its economy return to pre-crisis size. France elected a new president, Emmanuel Macron, who has engendered hopes he will deliver growth. Even Greece, still saddled with gargantuan debts, has lately flashed signs of improvement.
Given these shifts in fortune, investors have been inclined to sell dollar holdings while shifting the proceeds into euros. Since January, the dollar has lost more than 11 percent against the euro.
"Foreign exchange markets were persistently discounting Europe's strength," said Adam S. Posen, a former official at the Bank of England, and now president of the Peterson Institute for International Economics in Washington. "They are playing catch-up."
But the dollar has slipped even against currencies of nations in precarious positions.
Since early January, it has lost more than 6 percent compared with the Japanese currency, the yen. The strength is perhaps a testament to recent signs of burgeoning activity in Japan's economy even as the government contends with a series of scandals.
After Britain's decision to abandon the European Union, the pound plunged last year, lifting the price of imports while diminishing growth. Britain is now consumed with fractious divorce proceedings that seem likely to end its inclusion in Europe's vast common marketplace, threatening its exports. Still, the pound has gained more than 7 percent against the dollar since the middle of January.
For American exporters, a weaker dollar effectively makes goods cheaper on world markets. Not coincidentally, multinational companies based in the United States have seen their earnings soar.
A weaker dollar also makes vacations in the United States cheaper, attracting more international tourists and bolstering employment in the hospitality industries.
But given that the United States imports more than it exports, a cheaper dollar effectively increases prices on wares for American consumers, from clothing to electronics to tools.
A weaker dollar may be pleasing to Mr. Trump. He has previously called for a cheaper greenback to make it easier for American companies to sell goods abroad. He has railed against countries that have large trade surpluses with the United States, such as China and Germany, while accusing them of profiting from undervalued currencies.
Yet if a weaker dollar is part of the administration's designs, it does not appear to be jibing with other elements of its plans. Since January, the dollar has slipped nearly 4 percent against China's currency, the renminbi. At the same time, Trump administration officials have been readying a case aimed at punishing China for unfair trade practices.
Currencies tend to be nudged by scores of factors that play out at once, rendering speculative any conversation about daily price movements. Evidence is mixed on whether the dollar is less of a safe haven. While the value of the American currency has dropped, so has another traditional refuge, the Swiss franc. This may indicate that geopolitical events have simply not reached a point at which investors are seeking shelter.
"Risk factors are playing out as opposed to 'head for the hills' kind of panic," said Lutfey Siddiqi, a visiting professor at the London School of Economics. "What has certainly happened is that the outlook for the United States is dramatically less clear than it was at the start of the year."
But the reaction on Wednesday to the latest tensions on the Korean Peninsula bolstered the notion that the dollar is functioning differently. The yen rallied, and so did gold — both safe havens. The dollar dipped.
The fate of the dollar is now subject to the influences of a presidential administration that has given markets an expectation for the unexpected. As traders seek to divine the risks of geopolitical hot spots, this appears to be weighing on the American currency.
"There is some erosion in the relative stability of the United States in light of this administration's inconsistency on global affairs," said Mr. Posen of the Peterson Institute. "The U.S. is at relatively more risk than we thought in the past."